Presented in some version August 16, 2015 at the Little Church on a hill...
Let me tell you a story about a time I met some Christians.
Once upon a time, I was sitting at home on a Sunday morning dreading a home church session with my family, because:
1) A home space can feel a little squeezed at times; and
2)

In order to grow, sometimes

you need an adventure with new faces and new places. I believe God facilitates both.
Back before my husband was pastor at a country church up the road, before the thought had even entered his mind or our lives, we were worshiping Sundays at home. The day came when I couldn't stand the isolation anymore. I prayed, "God, I love 'em [my family], but I need to see new faces. Help me find someplace new to worship You today." I got a sense to pack a bible in my backpack and head out, which I did. I walked all around town, each time I'd come to a church I'd ask, is this the place? I wondered just how far I was going to have to walk, and maybe the plan was to stop beneath a tree, or keep walking forever. I passed quite a few spots, until I came to the steps of a little white church on a hill I'd never noticed. The sign outside said there would be a service, but I saw no one. The doors were closed and locked. So I parked myself on the steps outside, thinking, well, I can read the bible here. And, at least I'm out of my house.
I heard music inside.

Upon further investigation, I found a door that was open, went inside and found a pew. When it was time for the service to begin, a lady I'd never met came and sat beside me with the question, "Do you like to sing?" Despite the fact I was a sweaty mess and a stranger, she asked me to sing in the choir, which I did. No one cared what I looked like, what I wore, even if I could sing. They just genuinely seemed to believe I belonged there. Despite the fact I'd never been there before.
The rest, as they say, is history.
Westminster's Heritage Day. They don't always dress like this.
My family later joined and our worship at the little church on a hill was one in a series of steps that brought us further on our journey of faith. The little church adopted my family, sweetly sponsored my husband for his first call as a "commissioned Elder", and we waved & prayed goodbye, knowing we'd be together again. And today, August 16, 2015 here we are:

reunited and it feels so good.
(Peaches & Herb, ca. 1978) Yes, I actually did sing this at the pulpit.


Thank you Lord for bringing me here and bringing me back. In the work of our lives here on earth, we know it's all God, don't we? And yet, we have this charge to remember and mark our need to remain vigilant in relying on Yahweh, the Great I-AM who sends us forth. Thank God we are not self-made men and women. It means we don't only have the option to choose God, we have a choice to belong to God and to each other!
Our radical choice
to belong rests in two ideas:

Seeing God's Design For What It is, and Learning How to Use It.
First, Seeing God's Design For What It Is:
in the first reading Paul's letter to the Corinthians we learn about God's response to a world turned upside down. He turns it right side up, or rather "on its ear" to hear the Good News. When God lifts up the humble and humbles the proud, it is all good news. But [on the surface] it only looks like Good News for the humble, the low, the despised—what none of us (if we're honest with ourselves) want to be!
For the proud, this kind of change looks like bad news, because when we are wise, strong, comfortable and self-righteous, (we've all been there) it is not so much fun to be brought low (thank God we've been there too). When the old order benefits us, especially when we are successful in it and admired, it is often at the exclusion of others and forgetful of God's grace. This starts a harmful cycle where we think our success is well-deserved and a product of our own power or we look at others who seem successful, compare ourselves falsely and either envy them/lift them up, put ourselves down, or try to emulate them. This takes our eyes away from seeing God and moves them in the direction of believing lies.
Drew Barrymore turns 40.
I met a woman on my walks in Cambridge who is a motivational speaker particularly for young girls. She shared the story of homeschooling her daughter, who had been damaged by cruelty in her middleschool and false expectations of beauty and worth. At the age of 12, her daughter felt worthless, measuring herself against
magazine images and

those in her school who taunted her. This mother speaks to women her own age too, holding up a photo of Michelle Pfeiffer. She says, "Look at her. Look at me. Do I look like this? I'm 50. She's 50. I've got news, Michelle Pfeiffer doesn't even look like Michelle Pfeiffer! It's 3 hours of hair and make-up stylists and Photo shop."
There is nothing inherently wrong with being a celebrity actor with a team of experts any more than any other field of work. We are all leaders, responsible for the example we present to others.
It's not the magazine that's the problem. It's us, when we fail to see God's design for us and choose instead to buy into the lies.

Do we understand that all good gifts come from God according to His will for the building of His Kingdom OR do we believe our lives are to benefit ourselves and the sole product of our own wills?
In the end, the Good News presents two choices:

His Kingdom Come or His Kingdom Gone.
For the proud and the humble it is still Good News, though our response to this new order rightly ranges from panic to amazement… it's the crucifixion and resurrection in our lives all over again. When God's newness overcomes our old arrangements, we rightly give up, recognizing we know nothing and are nothing and have nothing. Then once we are crucified to our old lives, there's resurrection:

God reveals Himself to us with the reminder that we are nothing if not His. We choose Jesus and a new way [which is really God's original design, we just needed to get on board] We Learn to see God's design for what it is: perfect.

"It is because of him that you are in Christ Jesus, who has become for us wisdom from God—that is, our righteousness, holiness and redemption."
In addition to Learning How to See God's Design, the second idea
we find in today's scripture lessons is Learning How to Respond to It.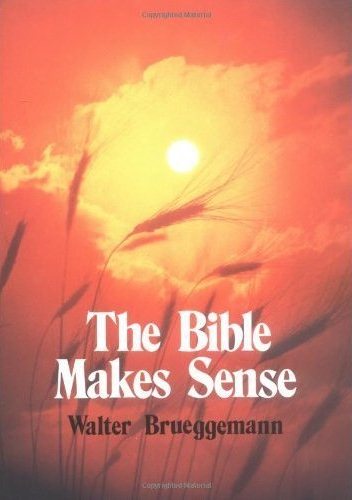 Walter Bruegemann, author of the book, "The Bible Makes Sense" explains that many people in Jesus' time and now are not poor but alienated, because they do not belong anywhere. Do we welcome them? Do we take time to love them? Do we seek them out, despite their wounds, their sickness, their ugliness, their anger at being unloved, rejected, abused, neglected, left behind, left out, ridiculed, forgotten? When we do this for the least of our brethren, Jesus says we do this for Him. When Jesus brought the good news that God is in charge and making all things new, he had to "expose the exile-producing powers of culture" (Bruegemann, 104).
Our world is so broken:

with vanity and violence and meanness and selfishness and envy and superiority. Our churches are not immune. At Westminster I was welcomed in, though I was dressed like a sweaty hiker and not from the area. God knew what he was doing when he brought me there to be healed. Many churches are not this way because they fear the outsider. We are active participants in exiling others as well as ourselves due to class, race, religion, political beliefs, occupation, health and wellness. Receiving the Good News means we must accept the idea that we can condemn no one!
Think of the June 17, 2015 shooting at the Episcopal Methodist church in South Carolina. They received a mentally ill, damaged young soul into their congregation who was a racist. Their response was shockingly Christian—in all respects. They welcomed him, they witnessed to him, they willingly traveled the Via Dolorosa, the way of sorrows, they did not condemn him but publicly forgave him, and took on the pain of hate crimes into their lives, their home, and their families. Following Christ's example, nine people sacrificed their lives for this message. Christ showed us only love and sacrifice can defeat evil. The Good News is this:

evil is defeated. It is done. Christ says, "Behold I make all things new."

We have a choice how to respond. A correct response to the Good News is to receive it gladly, as many did and do. Receiving good news gladly requires humility, faith and a new heart. Only humility can expose the lies and hatred of this world which if we're honest, rests in our own hearts. Bruegemann goes on to explain in his book, that the old heart, a hard heart, is a heart that doesn't believe that God is in charge, but that the world is…
"The ministry of Jesus is to bring people to decide between these two ways of organizing life…it is not a churchy decision but has to do with the loyalties we embrace, the tasks we accept, the values we serve and fear."
https://living2fullest.wordpress.com/2011/07/08/dare-to-ask-god-for-a-new-heart/
How do we get such a new heart? Well, here's the funny thing. We already have it. We've been given a heart of flesh. We're given it again and again. God softens our hearts when we give them over to Him. And then we see not only that we belong to Him, but what He can do for all his other children through increasing our love.
5
For this very reason, make every effort to add to your faith goodness; and to goodness, knowledge; 6 and to knowledge, self-control; and to self-control, perseverance; and to perseverance, godliness; 7 and to godliness, mutual affection; and to mutual affection, love. 8 For if you possess these qualities in increasing measure, they will keep you from being ineffective and unproductive in your knowledge of our Lord Jesus Christ. 9 But whoever does not have them is nearsighted and blind, forgetting that they have been cleansed from their past sins.
This list sounds like a lot to do, doesn't it? Peter writes, you have God's perfect heart, now make every effort to use it perfectly! Paul writes, in our perfection we have nothing to boast about…God's heart is on loan to us, and everything He accomplishes He accomplishes due to His Word, His Will, and His Grace. Still, here we are faced with this challenge. How do we go about it? Look at the scripture with me.
"To possess these qualities in increasing measure", We pray for it.
With our advocate, the Holy Spirit, we pray for these qualities, believing like James says, that we already have received it as soon as we pray for it. When it is a good gift and God's will, It's guaranteed as a part of His design. God says regarding these spiritual gifts "You do not have because you do not ask. Ask and you will receive." We can only make "an effort to add to our basic faith" these good qualities if we keep our relationship with God alive through prayer, making Immanuel, "God with us" the main business of our lives. Prayer puts God and His Kingdom first.
"[To be kept] from being ineffective and unproductive in our knowledge of our Lord Jesus Christ
" We teach. I cannot wait until I achieve perfection myself before teaching others. I myself cannot ever achieve it, so I would be waiting for ever! Instead, I must do my best to allow the perfection that is in me, the perfect Spirit of Christ to counsel us all. And so must you!I'm no different than you. If there is a difference, it's that to complete this message, I asked for it.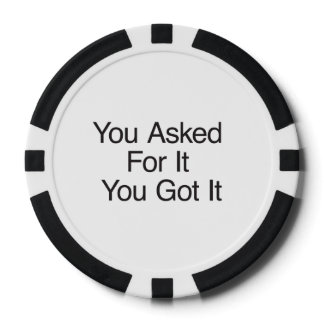 "[To] make every effort to add to our faith goodness; and to goodness, knowledge; 6 and to knowledge, self-control; and to self-control, perseverance; and to perseverance, godliness; 7 and to godliness, mutual affection; and to mutual affection, love," We learn.
We must consistently yield the path when the Spirit puts another in the lead, on the Way to and with and in Jesus. For this, I return to the children's sermon and the idea of a social structure which is upside down, which Jesus' birth, life, and ministry turns "right side up". What did Jesus teach us when he said in the gospels of Matthew, Mark and Luke… "Let the little children come to me and do not hinder them for the Kingdom of Heaven belongs to such as these"?
Regardless of age, Jesus taught us discipleship, being a part of the Kingdom of Heaven begins with coming to Jesus and spending time resting in his arms, or sitting at his feet. We can follow the examples of those little ones in our lives, who show absolute and unconditional love and affection even when we behave badly, who show great sympathy for us when we hurt, who display sweetness and trust, who don't hide their desire to rest and share joy. Is this not an example of how Jesus loves us?
Children aren't perfect, but they seem to command this Da-sein so effortlessly. They insist on being loved. They run away from the dark into the light. They laugh and forgive easily. They expect to be forgiven! They hug without fear. They cry for others and themselves. They understand "no" and "yes" and not much in between. They learn when they listen. They listen beyond our words to our actions. They recognize hypocrisy and long for social justice and also long for grace. They expect grace! They say it like it is, or at least how they see it. They are humble, without power or position or authority. And because of it, they are frequently (both literally and figuratively) "lifted up".
Let us remember, all spirituality rests in our humble reliance on the Spirit.
We are God's children, holding up our arms to Him, expecting to be picked up and held close.
As a charge, I'll leave you with
2 Peter 1The Message.
"1 1-2 I, Simon Peter, am a servant and apostle of Jesus Christ. I write this to you whose experience with God is as life-changing as ours, all due to our God's straight dealing and the intervention of our God and Savior, Jesus Christ. Grace and peace to you many times over as you deepen in your experience with God and Jesus, our Master.
3-4
Everything that goes into a life of pleasing God has been miraculously given to us by getting to know, personally and intimately, the One who invited us to God. The best invitation we ever received! We were also given absolutely terrific promises to pass on to you—your tickets to participation in the life of God after you turned your back on a world corrupted by lust.
Image of ticket added. You might not find this illustration in your Bible.
5-9
So don't lose a minute in building on what you've been given, complementing your basic faith with good character, spiritual understanding, alert discipline, passionate patience, reverent wonder, warm friendliness, and generous love, each dimension fitting into and developing the others. With these qualities active and growing in your lives, no grass will grow under your feet, no day will pass without its reward as you mature in your experience of our Master Jesus. Without these qualities you can't see what's right before you, oblivious that your old sinful life has been wiped off the books.
10-11
So, friends, confirm God's invitation to you, his choice of you. Don't put it off; do it now. Do this, and you'll have your life on a firm footing, the streets paved and the way wide open into the eternal kingdom of our Master and Savior, Jesus Christ."